Learn the Number One Photo-Editing Software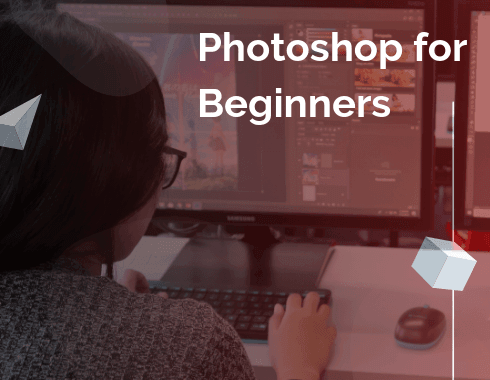 Photoshop for Beginners Training (PFB) is a 5-day training workshop that ets you learn comprehensive basic knowledge of the industry's most flexible photo editing software, Adobe Photoshop. In this Photoshop course, students will explore both the technical aspects of image manipulation, as well as the artistic aspects of creating images.
Benefits:
At the end of this training, you will learn to:
§ UTILIZE the different Photoshop tools with ease
§ USE shortcut keys and mouse controls in image manipulation
§ CUSTOMIZE workspace according to purpose/procedure
§ RETOUCH, RESTORE, or ADJUST images according to purpose
§ APPLY artistic effects for image manipulation
§ IDENTIFY and EMPLOY best practices for designs
§ CREATE and PRESENT own designs, e.g. posters, flyers, 3-fold brochures, and magazines
At the end of this training, you will get:
–Swiss IT Academy Inc. certificate with 15 CPD Credit Units (For PRC Professionals)
-In-demand and marketable knowledge and skills.
Designed for teachers, trainers, web practitioners, and email marketing professionals.
March 9 - 13, 2020 (8:30AM to 5:30PM)
March 16 - 20, 2020 (5:00PM to 9:00PM)
March 7, 14, 21, 28 & April 4, 2020 (8:30AM to 5:30PM)
Thank you, Ms. Marci! I really enjoyed all the Saturday's we have been together in the training. I learned a lot and it was thoroughly explained not only in words but also practically speaking. I wish you all the best always. Take care and hope to see you again soon! 🙂
Ann Leebeck Manlavi
I have experienced so much fun and was able to gain more knowledge about the training course/subject. The friendliness of the instructors should also be highlighted.
Jay Bee Luengas
It was my second course here in Swiss IT Academy. Everyday new lesson, new activities and new skills will developed. Our trainor has an expertise in that field and also she is caring, kind and approachable. No dull moment during the training, it was fulfilling experience and I highly recommend it. Thanks Swiss IT Academy.
Mark Vic Fanugao
It was informative, great and educational. It is really helpful especially nowadays where advanced technology is needed most of the time.
Carlo Bibal
my experience in this training was great. Very accomodating and employees and trainer. Worth it ang amount n ibinayad ko. yung expectation ko ay nalampasan p nila. See u next year.
Jayson Kim
"I am thankful to have this kind of experience. The knowledge gained in this training will help me a lot in my professional growth and development. To the management specially to Ma'am Marci, thank you very much. Excellent!"
Hazel Angelyn Tesoro
The training was good overall. The facilities and the trainer are good. Place is conducive for learning and very comfortable. The trainer is very friendly and approachable. Improvements in the training hand outs must be done for easy understanding of the students. Hand outs must be aesthitically pleasing with a lot of visuals hopefully. It was a very good experience and I can say that I would like to have more training here in SwissIT. Good job guys. More power and God bless! 🙂
Faith Ann Jordan
Learning photoshop in Swiss IT is very helpful. The facilities were adequate and comfortable making the student learn effeciently. The teacher is well knowledgeable on its subject, they deliver every topics very well. They've met all of its objectives. The overall learning experience was excellent. God bless to SWISS IT. Looking forward for the next training available.
Louis Kevin Tuazon
The training was excellent and in detailed. Materials or equipment are easy to use. Staffs are friendly. Trainers are hands on as well.
John Rey Lugod
The whole training is really engaging because of the well-knowledgable instructor we have. She is very approachable and communicates well to her students. I also like the pacing. She really gave us ample time to master the skills or tools in photoshop. She is really practical in teaching . She focused to the most important things to remember in the lesson rather than just relying on the PPT.
Nikko Jesoro